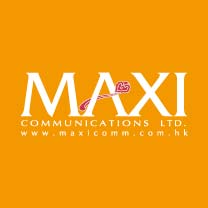 Maxi Communications Ltd
MCL, a creative brand consultancy consists of a group of
talents who are skillful in brand auditing, brand analysis,
brand strategy, brand design, brand communications, brand
management, brand promotion as well as brand integration
with unique visual approach and marketing sense. As one
of the most representative Brand Consultancies in Hong
Kong and Mainland China, MCL was awarded "Top Ten
Brand Designers in China, 2017", "Hotel & Catering Brand
Design Master in Asia " in 2013 and '100 Innovative-driven
Enterprises in China' in 2010. MCL's holistic approach on
brand design covers creative works of graphic, product,
spatial and retail shop. Its strategic brand approach includes
brand processes starting from brand auditing, brand research,
brand mapping, brand strategy to brand implementation.
MCL品牌策劃設計顧問有限公司為香港及大中華最具代表性的品牌系統創建營造規劃機構之一,致力提供全面化及多元性品牌設計及諮詢服務,包括品牌評估、品牌策略、品牌架構、品牌命名、品牌標誌及識別系統設計、包裝設計、品牌店設計、品牌管理及品牌傳訊,以成效卓越的策略思維、傑出創意的設計美學、別樹一格的國際視野和嚴謹的流程管理著稱。
Contact Person: Elsie Pang
Tel: 28249328
Email: elsie@maxicomm.com.hk
Website: http://www.maxicomm.com.hk/